macOS High Sierra: What's New in Photo App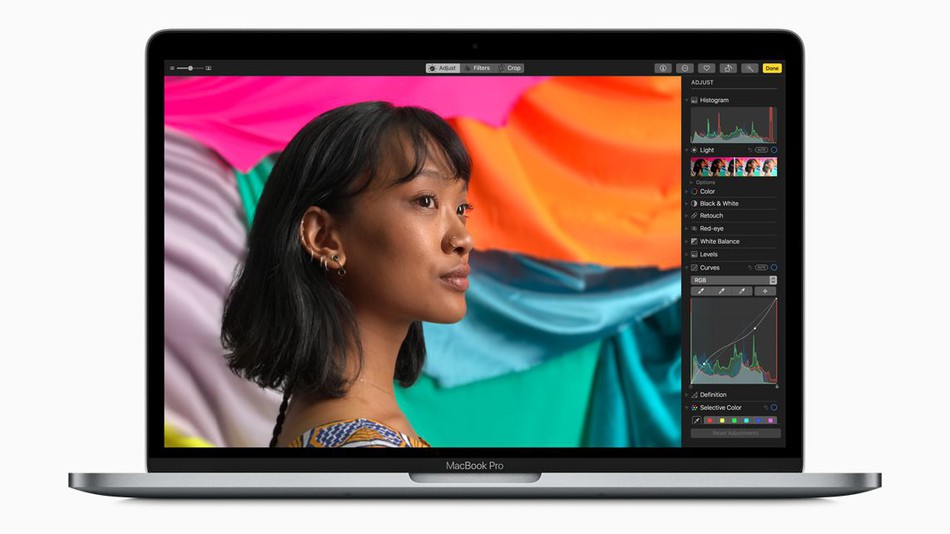 Apple updates the built-in Photo app in macOS High Sierra with many features, including adding new tool as well as lots of small improvements at the same time. In order to bring the better management experience for users, new editing tools (like selective color and curves), and extended integration with third-party apps are added in Photo.
What's new in Photos for macOS High Sierra?
The final version of macOS High Sierra won't arrive until this fall, but if you want to experience it advance, just download the public beta.
Apple dropped the first public beta for MacOS High Sierra on Thursday, Compared to previous edition last year, there are not too many big significant updates but some of small features like in Photo.
In today's blog, let's see what's with Photo in macOS High Sierra, check out all the new features and improvements in Apple's Photos app.
An expanded sidebar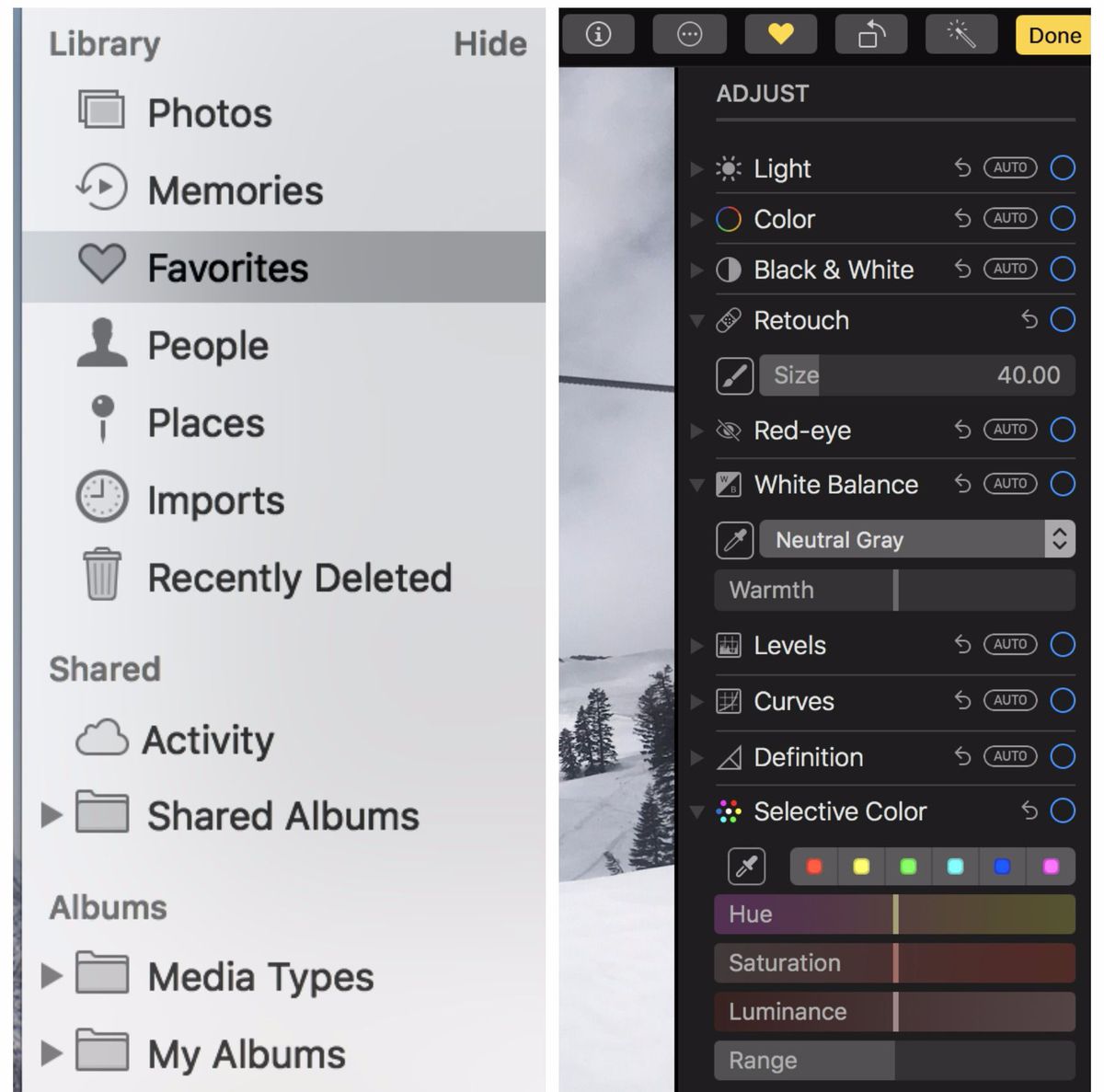 In the previous versions of macOS, there is a navigation bar on the top and an optional sidebar however, in new Photo, This sidebar will no longer be hidden so that users can access the gallery, share galleries, albums, and projects at any time. It's surely that the sidebar is the primary way for user to use navigation bar, now the user can't hide it, but they can adjust its size.
The Media Types album lets you sort your media by selfies, live photos, panoramas, depth-effect images, bursts, etc. The Imports pane displays all the recently imported media in chronological order, along with date and time.
Better organization of photos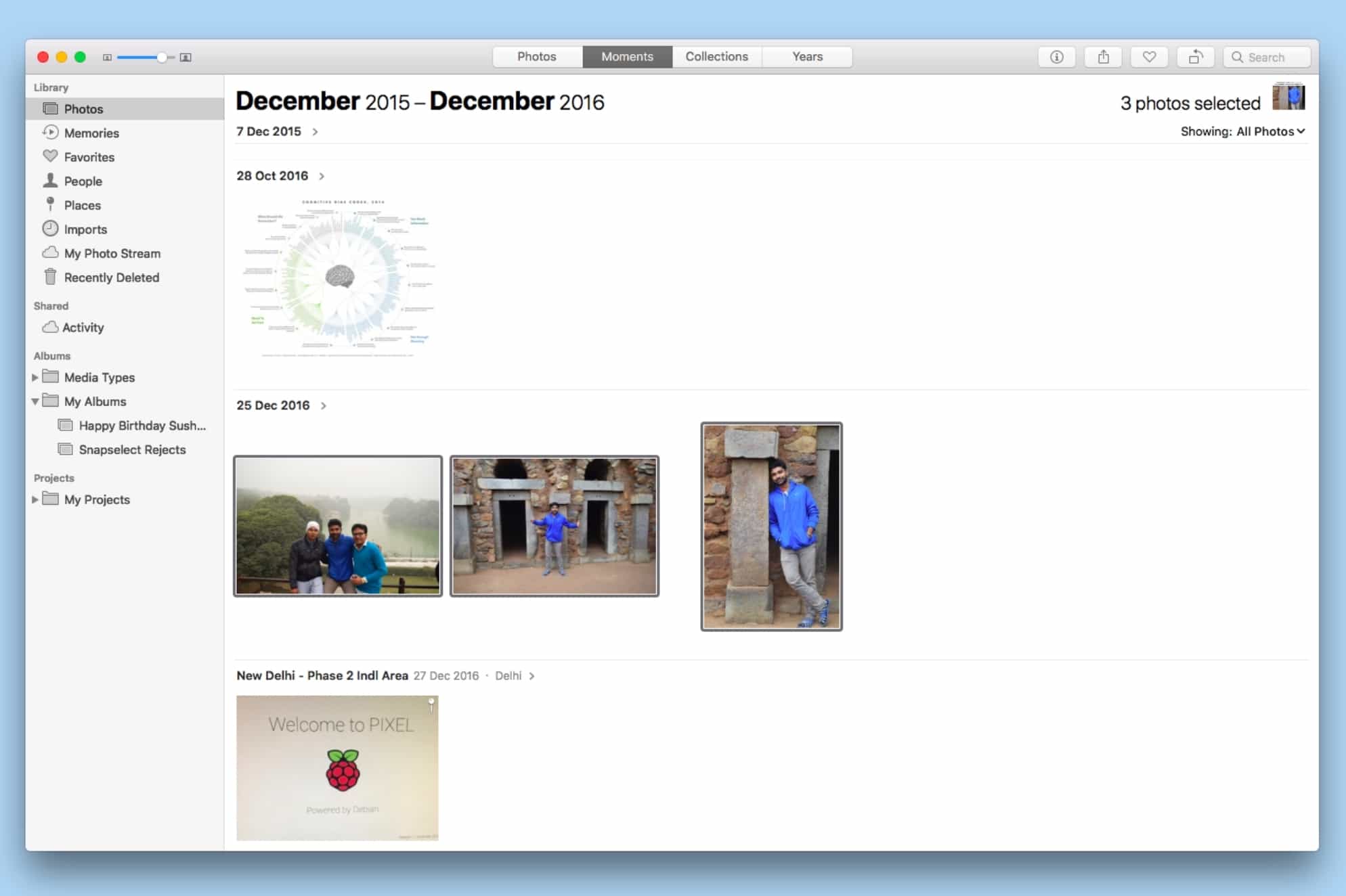 The new Photo app has a new selection area that can tracks the photos selected by the user. As you users, you can easily drag or drop these photos, or put it into new album, or export to desktop. In addition, users can quickly collect or rotate these photos by using tools in Toolbar. Also users could filter photos they want according to favorites, edited, etc.
New Photo editing tool (Curves)
The Photos app now comes with a brand-new Curves tool that lets users adjust tones, shift colors and brighten or darken images. And Selective Color tool supports users to adjust hue and saturation to select brightness and range for specific colors. Anyway, you'll find it useful and wonderful when adjusting the specific color saturation of the image.
You can find a new handy "Show photo without adjustments" option lets users quickly compare the edited image with the original on the upper-left toolbar. Other new editing tools include levels, definition, noise reduction and sharpen.
Revamped filters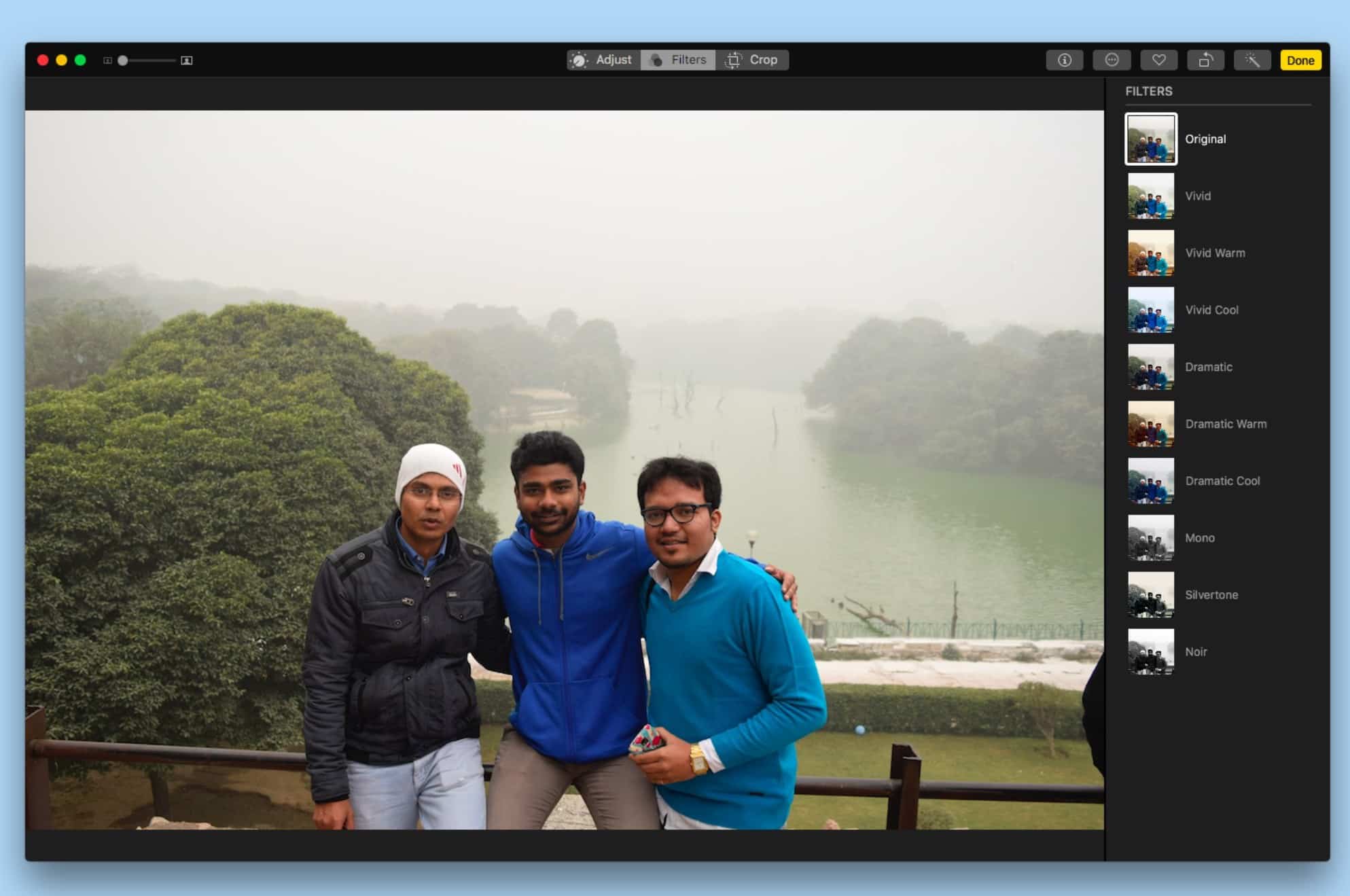 Filters section has been slightly revamped in Photo App with macOS High Sierra, users could have those color filters as bellow:
-Vivid
-Dramatic Warm
-Dramatic Cool
-Vivid Cool
-Vivid Warm
And also black-and -white filters
-Mono
-Silvertone
-Noir
In general, these new filters will make the photos more subtle and more pleasing to the eyes.
Look at those new features above we list, are you like them or get more interests in New Photo app for macOS High Sierra? If so, don't be shy just try it now. You could leave us a comment to discuss what' more Apple can do better in Photo of course.