Huawei Surpasses Apple to Become the world's 2nd Largest Smartphone Vendor
Recent news from IDC, with 54.2 million smartphones shipped in the second calendar quarter of 2018, Chinese smartphone company Huawei has surpassed Apple to become the number two worldwide smartphone vendor.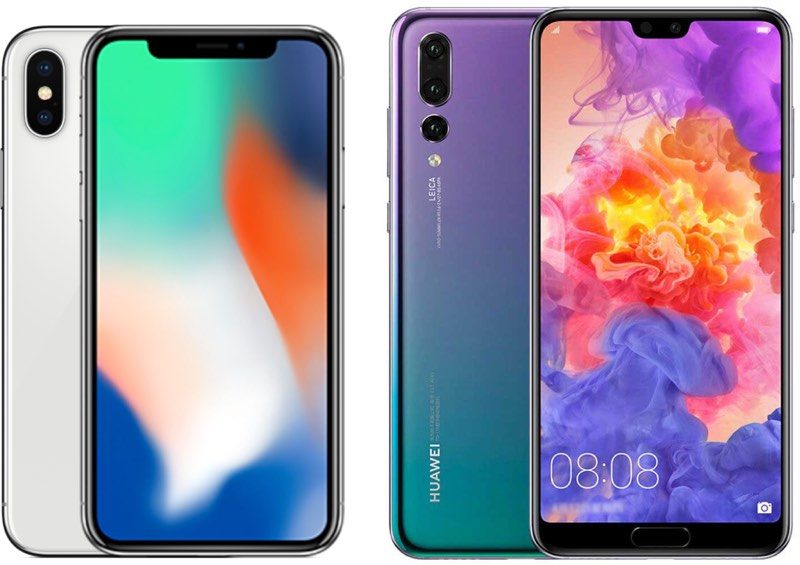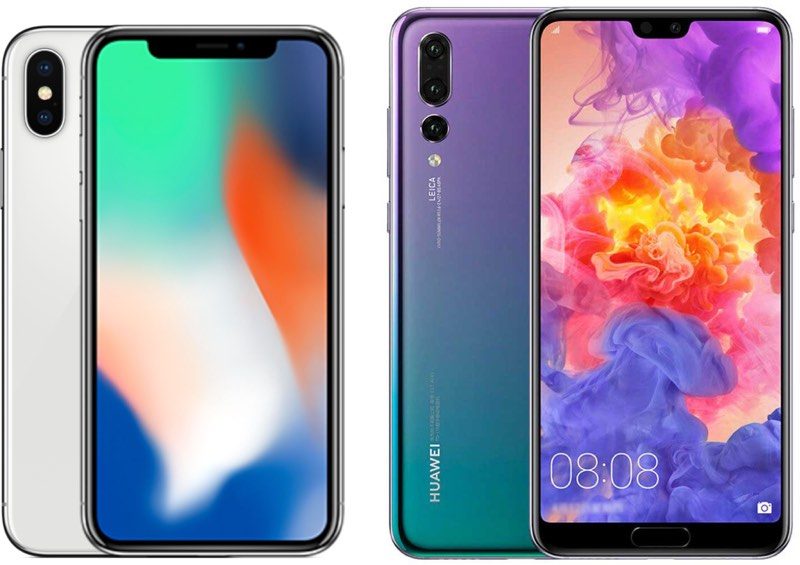 IDC explains that this year-over-year drop represents the third consecutive quarter of declines for the global smartphone market, and only the fourth quarter decline in history.
Though, Apple's 41.3 million smartphone shipments give it 12.1 percent marketshare. For Apple, that's up from 11.8 percent during the year-ago quarter, meanwhile, Huawei shipped a total of 54.2 million units during the quarter, giving it 15.8 percent of the market – up from 11 percent last year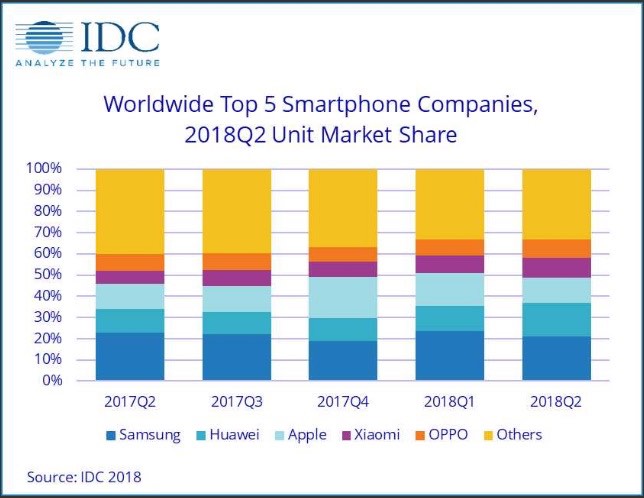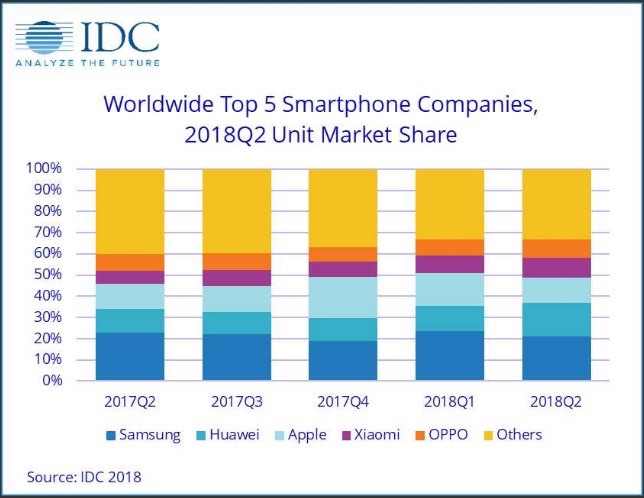 In addition, Samsung continues to be the number one smartphone vendor with 71.5 million smartphones shipped and 20.9 percent of the market, with Xiaomi and OPPO trailing after Apple and Huawei with 31.9 and 29.4 million smartphones shipped, respectively. Canalys, Strategy Analytics, and IHS Market have also published data agreeing with IDC's assessment of the smartphone market.
By contrast, Huawei is a "low-margin, high-volume" Company, while shipments of iPhone rose only 1% in the second quarter, according to Apple's fiscal Q3 2018 released yesterday, but the 41.3m iPhone contributed $29.9bn in revenue, up 20 per cent from $24.8bn in the same period last year.
"The continued growth of Huawei is impressive, to say the least, as is its ability to move into markets where, until recently, the brand was largely unknown," said Ryan Reith, program vice president with IDC's Worldwide Mobile Device Trackers. "It is worth noting that Apple moved into the top position each of the last two holiday quarters following its product refresh, so it's likely we'll see continued movement among the top ranked companies in 2018 and beyond."