Apple's App "Clips" is Now Available on App Store for Free
Last month Apple announced that its social video creation app "Clips"  will be available on the App Store for iPhone and iPad around 10:00 a.m. Pacific Time today.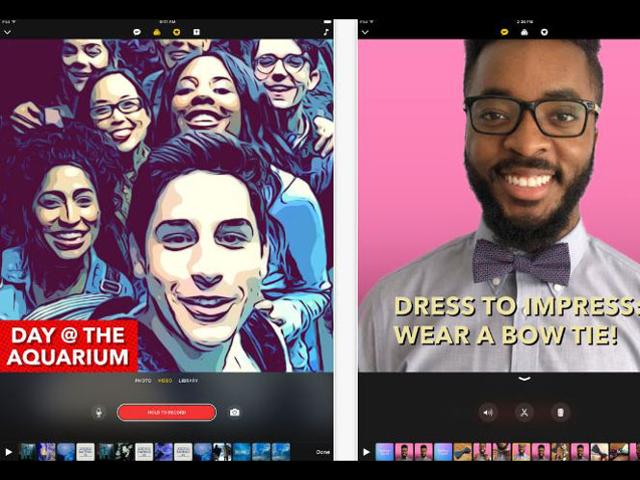 The APP Clips allows users to create short videos by adding photos, filters and music files available on their iPhone and iPad devices. These videos can be then shared with other iOS users via Apple's own Messages app, Instagram, Facebook and other social networks.
"Captions are generated instantaneously as a user speaks, and appear on screen perfectly synced with the user's voice," the company said.
According to a company press release on Thursday, Clips' single-screen interface allows users make multi-clip videos in minutes without video editing timelines and tracks.
Users can add live animated captions and titles just by using their voice with a feature called Live Titles. Moreover, users can also create videos in real-time using simple controls. They just need to touch and hold the Red button to shoot live video and photos. Moreover, users can capture images and videos already available in their phone library. There are a variety of tapes that users can choose for their short video includes different filters, speech bubbles and music etc.
The company says that the new design is aimed to bring more simplicity and clarity to the app. Also the users can create an interesting and share to the social platform on internet, that's help color the apple life. This is the first video capture app independently exists on phone created by Apple. Many users have already known this good news, want to start capturing a wonderful video? Try it now. [Direct Link]