Apple Seeds Fourth macOS High Sierra 10.13.1 Beta to Developers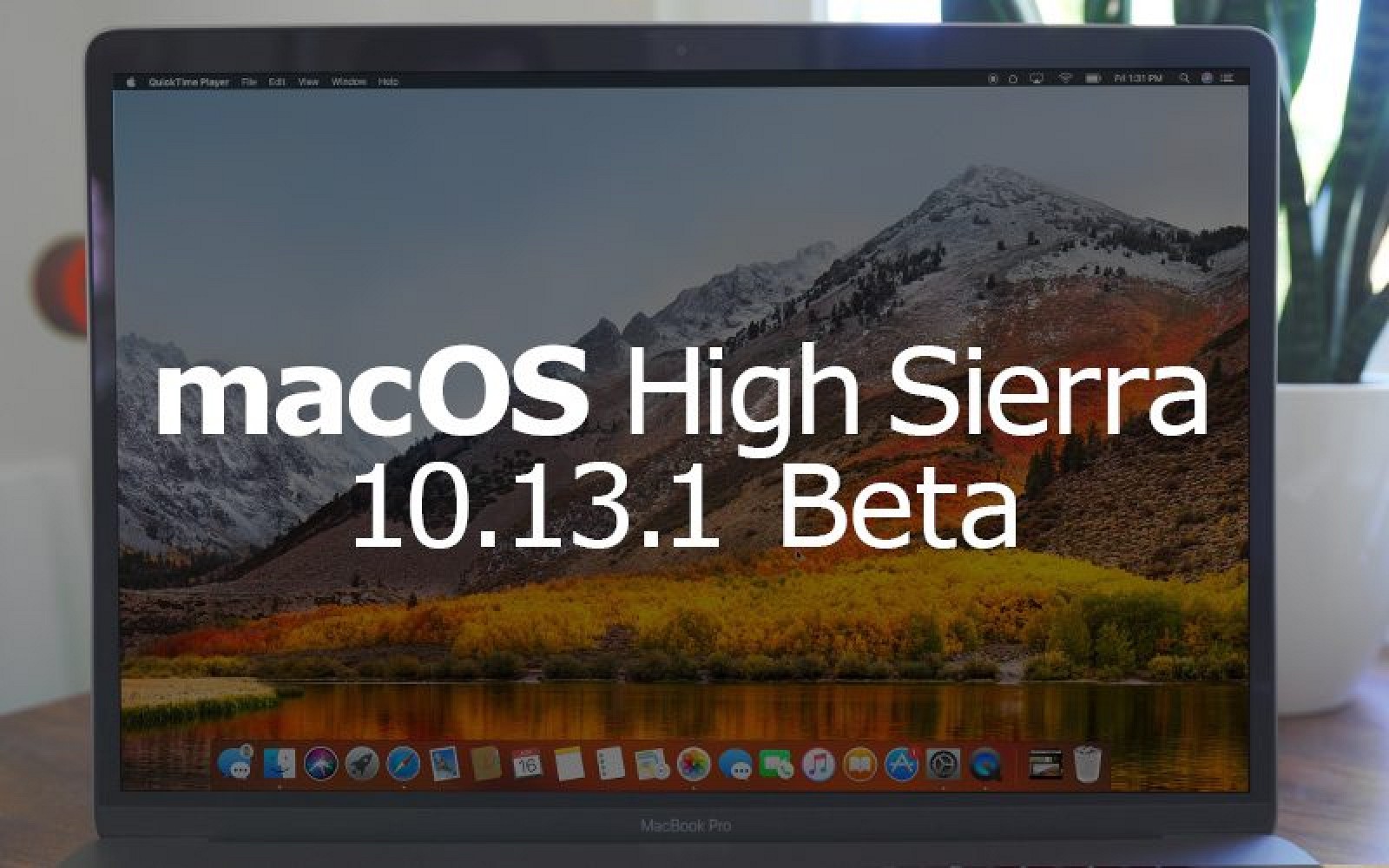 Earlier on the morning in today, Apple seeded the fourth beta of an upcoming macOS High Sierra to developers, and it was less than a week after releasing the third macOS High Sierra 10.13.1 beta and a month after releasing the new High Sierra operating system to the public.
At present, the fourth beta of macOS High Sierra 10.13.1 can be downloaded from the Apple Developer Center, or through the Software Update mechanism in the Mac App Store with the proper profile installed. In addition, the Public Beta of macOS High Sierra 10.3.1 has been released to developers.
Main changes in macOS High Sierra 10.13.1
The major upgrades in macOS High Sierra 10.13.1 seems to focus on bug fixes, performance improvements, security enhancements, and other under-the-hood changes, which include fixing a serious vulnerability in the WPA2 Wi-Fi standard that protects many modern Wi-Fi networks. In that vulnerability, the hacker can use vulnerabilities in the WPA2 protocol to decrypt network communications, in order to get sensitive information. But, now, the attack has been successfully resisted.
Moreover, the update also introduces a range of new Unicode 10 emoji, such like crazy face, pie, pretzel, t-rex, vampire, exploding head, face vomiting, shushing face, love you gesture, brain, scarf, zebra, giraffe, fortune cookie, pie, hedgehog, and more. Furthermore, the new emoji are also available in iOS 11.1 and watchOS 4.1.
Meanwhile, besides macOS 10.13.1, Apple has seeded other betas in different systems. The Public Betas with iOS 11.1, watchOS 4.1 and tvOS 11.1 also focus on bug fixes, performance improvements, and no other things like design changes or new features brought in.
macOS High Sierra brought new features and improvements include APFS, Safari 11, significant upgrade of Photo application, iCloud file sharing and many architectural improvements. APFS, a new more modern file system, HEIF and HEVC photo and video encoding improvements for smaller file sizes without compromising quality, Metal 2, and several new features for Safari, like autoplay blocking for videos and Intelligent Tracking Prevention to better protect user privacy.
With the formal official version of macOS High Sierra available, Apple has also updated many Mac applications, such as iBook Author and iMovie.