Unfortunately This Time OWC's Aura SSDs does not Support macOS High Sierra
Already, some users who have bought Aura SSD have been complaining about the problem they are not able to install macOS High Sierra.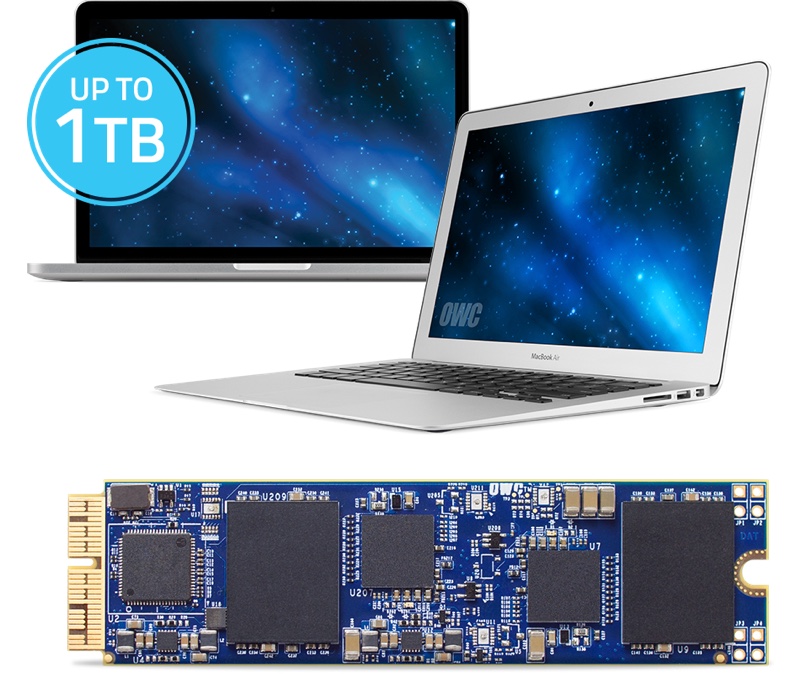 The latest news from Apple macOS High Sierra, Some Mac owners are not able to install macOS High Sierra at this time for those who have replaced their machine's storage with Aura SSDs from OWC, due to an incompatibility issue that users can't upgrade their devices successfully to macOS High Sierra system from converting the drives to the new APFS format.
From the reliable resource, that Aura SSD appears as a "spinning hard drive" instead of a solid-state drive, when users try to install macOS High Sierra, there will be an error message about a firmware update before the installation process crashes.
At present, more and more users who have purchased OWC's Aura SSDs have complained the installation issue on blog post. OWC has always provides Aura SSD for Mac devices, including MacBook Air, MacBook Pro and Mac Pro. But according to OWC Company, the following Mac devices might be the victim to suffer this installation issue:
– MacBook Air (11-inch, Mid 2013)
– MacBook Air (13-inch, Mid 2013)
– MacBook Air (11-inch, Early 2014)
– MacBook Air (13-inch, Early 2014)
– Mac Pro (Late 2013)
For now, Apple has realized the incompatibility problem between macOS High Sierra and third party SSD, and engineering team from OWC is working directly with Apple on a fix. OWC expects "a very timely solution" for the users.
In addition, according to the information on Apple's official website of High Sierra, the following models are compatible with this new operating system, if you haven't yet upgraded the system, you can start by comparing whether your Mac is within the support range.
The full list of compatible with SSD:
– iMac(Later or update 2009)
– MacBook(Later or update 2009)
– MacBook Pro(Later or update 2010)
– MacBook Air(Later or update 2010)
– Mac mini(Mid or update 2010)
– Mac Pro(Mid or update 2010)