New Extension can Improve Inflight Wi-Fi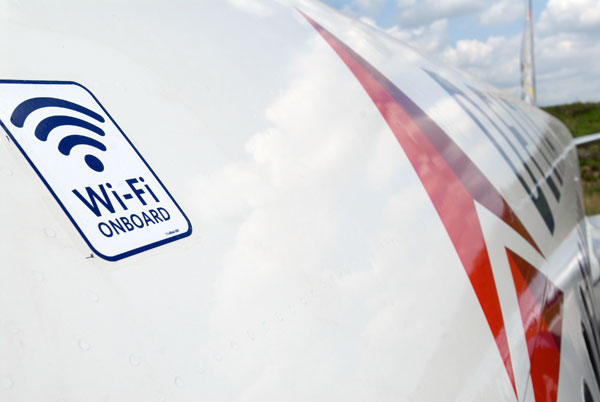 Being annoyed by the turtle-like Internet connection in airplane? Always take a long time to load a web page? This problem would be fixed by a new extension called ScaleUp.
Inflight Internet connection has been a hot issue for the air travelers for many years, compare to being prevented to use any electronic device in the past, it has been a big change while the airplane allow to use the Inflight Wi-Fi to surf online. However, the Internet speed is another big problem for the people, people always need to take a long time to load a webpage when they need to visit a site. And now, there is a very good news which is able solving this problem and speed up the browsing speed in the airplane.
Recently, a team of researchers from Northwestern Engineering's Fabián Bustamante in US developed an extension which can be installed on Google Chrome browser can used to improve the web browsing speed at 30,000 feet, and the extension called "ScaleUp".
The developers explained that the solution to improve Inflight Wi-Fi is very simple: as a websites is always full with images, fonts, links and other kinds of elements, ScaleUp just misses the font-load request and the website will adjust by itself, after that, the user will find the webpage loading faster and there aren't much differences for the webpage without loading the font-load.