Could it Work That Theresa May Use Tech to Stop Terror Attacks?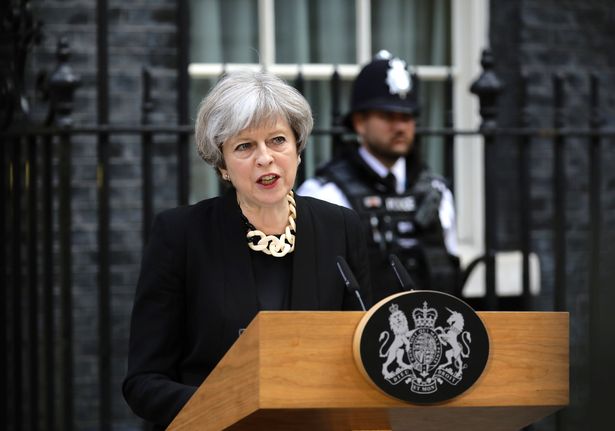 "Some people say that it is not for government to regulate when it comes to technology and the internet. We disagree."
The United Kingdom Prime Minister Theresa May held an important speech in earlier today to announce that the Thursday's general election is on the way, and promise to reinforce against terrorist. Last Saturday, terrorist attack at London Bridge and Borough Market happened in UK, seven people have been killed and 48 injured, many of them stabbed as result. This are three terror attacks in total in just three months happened in UK this year.
This is what things happened: A van drove into pedestrians on the bridge and the three men stabbed people in both sites, with witnesses hearing them shout: "This is for Allah".
May has long been a stalwart for tighter control and surveillance of internet communications, citing public safety concerns.
In the speech, the Prime Minister said , "We need to work with allied democratic governments to reach international agreements that regulate cyberspace to prevent the spread of extremist and terrorism planning," she said in a speech. "We need to do everything we can at home to reduce the risks of extremism online."
May also stressed the important role of internet when a terrorist attack occurred through the world, and she severely criticized some top social network such as Google, Apple, Facebook, Microsoft for providing "the safe space it needs to breed" and called on internet companies should prevent the terrorist from internet, due to they might use social network to connect and communicate in different region.
In a word in May's speech: Internet must be regulated to prevent terrorism, not just for one single country, not just for one website, but for the whole world, everyone should join to the fight of preventing terrorism.
Luckily for now, Microsoft, Google, Twitter and many other internet companies have joined in together for powerful encryption tools.
"Enough is enough, things need to be changed"