iPhone and iPad Apps to Run on Macs might be Available Later This Year
According to the latest multiple reports, Apple still plan to introduce the ability for Macs to run iPhone and iPad apps later this year and ready to  bring out "Marzipan" project.
Microsoft has wanted to create an operating system with a fully consistent desktop and mobile experience for a long time, but from Windows 8 to Windows 10, Microsoft's attempts have been unsuccessful experience. Seam as Apple, the Company has always wants run iPhone and iPad in macOS and Mac OS X. Now Apple has bring out a project plan named "Marzipan", which is reportedly said coming in this year.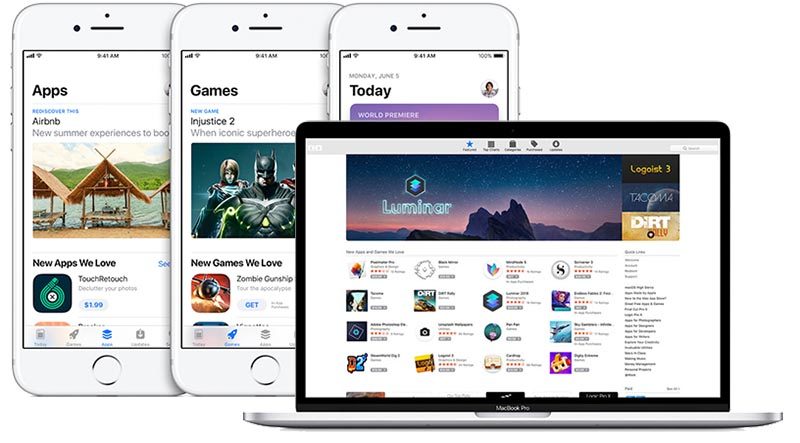 What is Marzipan?
Not more people have heard about project "Marzipan" before, what is "Marzipan" then? In brief, developers have previously developed a suite of applications that require two different operations on OS and iOS, because macOS is operated on a keyboard, mouse and trackpad, while iOS relies on touch screens, all these makes the design difficult to run on two platforms successfully at the seam time. While Marzipan project is aiming at creating a system that matches all of the Apple devices, and the application will automatically identify whether the installation environment is iOS or OS, and then adapt to the appropriate mode of operation.
Mark Gurman and Ina Fried, reporting for Bloomberg News and Axios respectively, both claim the framework for combined apps remains on Apple's software roadmap for 2018, despite some planned iOS 12 features likely being pushed back to 2019, including a new home screen with a redesigned grid of app icons.
Apple tentatively plans to begin rolling out the change in iOS 12 and macOS 10.14, so there will likely be an announcement at WWDC 2018 around June. Following a few months of beta testing, major new versions of iOS and macOS are typically publicly released in September and October respectively.
With no surprise, the next generation of iOS and OS will be released in WWDC this June, 2018, the plan may also be announced in the meeting, and then it will available in September, then Marzipan is coming true.