How to Keep Folders on Top When Sorting Files by Name in Sierra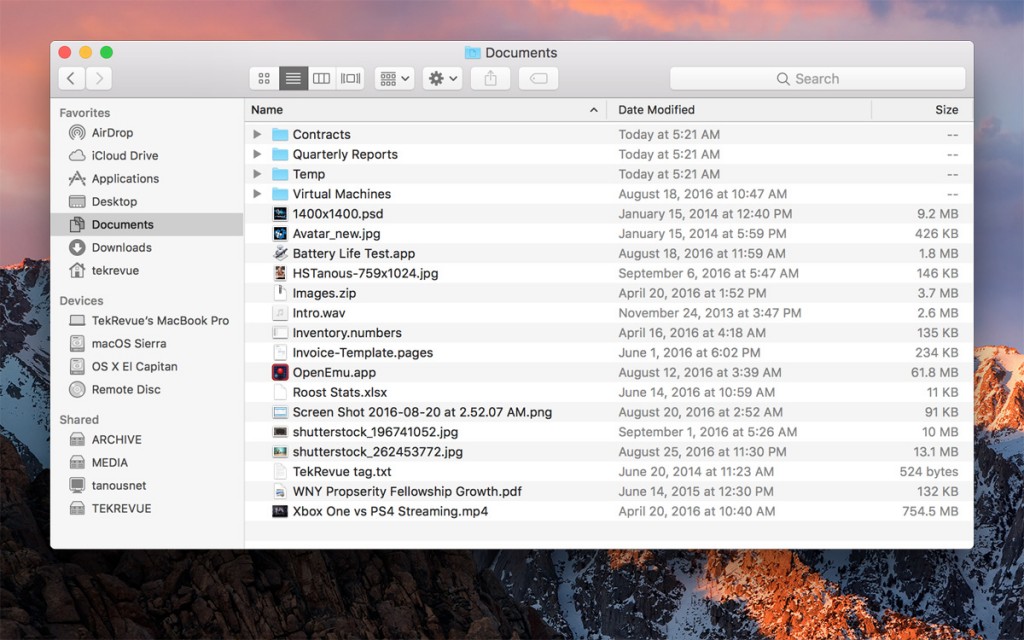 Window operating system and macOS have many little difference to get to used, and the way to sorts folders and files in these two operating system are just a very typical example. While the Windows has been long offered to list the folder firstly in the folder, the macOS just mixes all files and folders and arranged them alphabetically. So, do you feel not so convenient in this feature when using the Mac? Luckily, the latest OS macOS Sierra starts to allow the user keep folders on top when you sort the files by name.
As many Microsoft Window operating system users already know that, when we sort files by name in a folder, the OS will firstly list the folders alphabetically, and then files; however, there is a little different in the previous version of Mac OS, because it just mix everything inside the folder and listed purely by name. But now, if you upgrade your Mac's OS to macOS Sierra, you will be able to sort these items as you did in the Window system based computer.
Instructions to keep folders on top when sorting files by name in Sierra
Open and active Finder, select Finder > Preferences on the Menu bar, or you can press Command
Click on the Advanced tab, you will see a list of checkbox items, and one of them is "Keep folders on top when sorting by name", please enable to checkbox
Close the Finder preferences window
After that, you will see all of files being sorted alphabetically and listed at the top